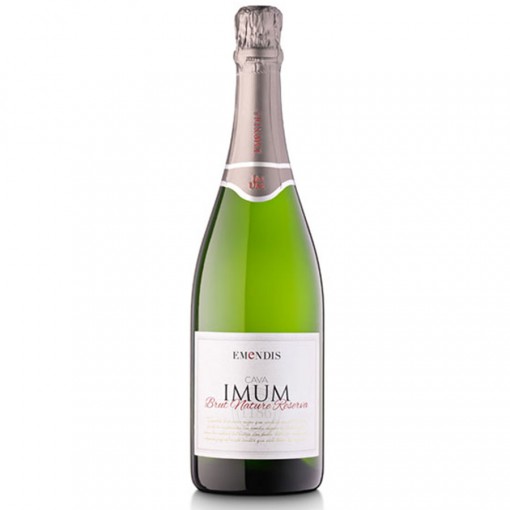 Emendis IMUM reserva brut
Cava Emendis Imum Brut Nature Reserva has a bright golden hue with greenish tints and a constant string of fine bubbles leading to an enduring corona. Its primary nose is floral, reminiscent of spring and followed by a light taste of citric fruit together with the yeasty note of fresh baked bread. At first, is discreet with fine wellintegrated bubbles. There is an excellent balance between its perfect acidity and a final bitterness that gives it strength and fullness. Importance must given to the aftertaste and its aroma as well as the hints of white fruits such as grapefruit.
Accompaniments: This is a cava to accompany all aperitifs, fish, white meat or small game. It is ideal with shellfish paella, fresh pasta and oven dishes.